Was waiting over 10 years for such a lens to appear...the chances to find that lens was basically ZERO, but
it found me in impeccable condition, unused with original caps attached.
That lens was made for the Soviet MARS-5 mission to planet Mars using a very elaborate camera
with a 4/350mm catadioptric quartz fluorite lens [lens drawing made exclusively for me by my dear friend Marco Cavina]:
which delivered very sharp images of the Mars surface: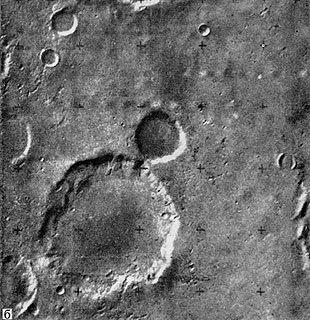 And here is the lens of which most likely only a handful were ever made:
It was made of Quartz and Fluorite to be able to work in UV and visible light, 300-700nm without focus shift.
so actually it is an APO 350mm catadioptric lens. Their whole useful wavelength range is 230-700nm.
Data of this lens, as well as its normal quartz fluorite sister lenses are here:
http://www.macrolenses.de/ml_detail_sl.php?ObjektiveNr=323